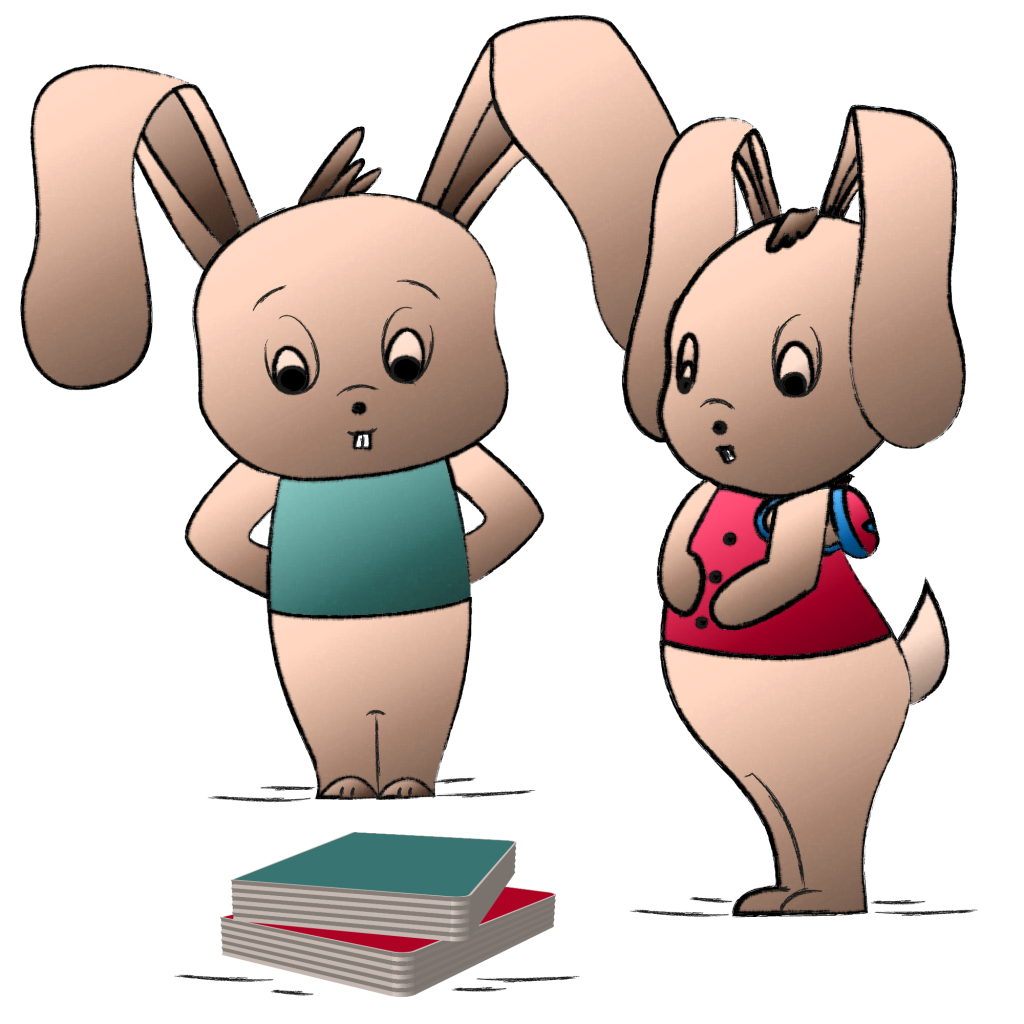 Coco put his books for school on the ground. He's not in the mood for school! He wants to play and doesn't want to sit in a dusty class and listen to the teacher all day.
Izzy is a smart bunny boy and likes to learn 🔬. He is trying to explain to Coco that school can be fun 🎉 and if they pay attention at school there will be more time to play after school!
Come on Coco, take your books 📚 and let's hurry, we don't want to be late 🛎 !