Making your OWN files in Illustrator
without Frustrations?
I will take you by the hand so you know
exactly how to start making your OWN designs

SPECIAL DEAL $197

Let me in NOW!
30% OFF
You are looking for a way to make your OWN vector files in Illustrator.
Maybe you even tried a few video's online.
You got instantly overwhelmed and frustrated.
You might even start to think that it is way too hard to learn.
You don't know where to start?
– You want to learn how to make your OWN Vector files
– You want to know which tools to use
– You want to have results quickly
In this online course, I will teach you which basic tools you need to get you started quickly in Illustrator.
You will learn how to use these tools and start making your own vector's right away.
No more frustrations and hours of figuring out how it works
I'll take you by the hand and guide you through the process
You will gain access to a private FB group where you can ask me questions!
LIMITED EASTER DEAL"The Ultimate Illustrator Course"

Yes, Give me the DEAL!

The course will be 10 modules
Every module will have at least one video,
an assignment/Homework and or resources
Students can ask me questions and track their progress in a private FB group
Topics we will cover:
The Adobe Illustrator:
Interface
Workspace
Drawing
Text/Type
Color
Symbols
Brushes
Transform
Effects
Image Trace
Masks
Advanced options
Recap & what's next
Resources
Thank you very much for your patient and clear explanation.
You told me exactly what to do and how to apply it. It helped me a lot and the new skills stick.
For now and again, success!
Henk van Engelenburg
Student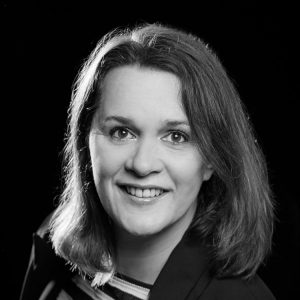 Last year I was looking for an Illustrator course because I run into difficulties with Illustrator files all the time.
Saskia is able to listen really well and she quickly knew where to start. With the basics step by step, a golden move.
If you realize that Illustrator has it's own way of working and you really master the basics the learning becomes much easier.
I appreciated the enormous patience and humor Saskia has.
She is always willing to answer your questions, which is great when something isn't working out as you think.
Natascha Kemme
Student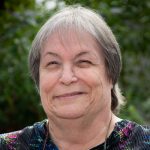 There are a lot of things I struggle with. Especially when there has been an update and things changed.
Saskia helps me by staying calm when I feel frustrated.
She takes her time and with clear guidance, she knows how to get me back on track.
You have helped me a lot, thank you so much!
Hedda Lanooy
Student

YES Let me IN!

FAQ:
I never worked with Illustrator, can I still join?
YES, We start at the beginning so this is great for starters
There are so many video's to learn Illustrator, why is this different?
You're right there are lots of videos. This course is custom to all students because a LIVE teacher is available through the private FB group. Most starters don't know where to begin and get overwhelmed and frustrated right away
How is it possible to get results right away?
Because there are a lot of build-in tools in Illustrator that can help you start creating right away
Do I need to buy Illustrator to follow this course?
YES, you can download Illustrator with a 7 day trial, but after that you need to pay for a subscription.