Especially for you I made a FREE mini-course – Making a Geometric Pattern from scratch in Illustrator
You don't need to know Illustrator, I will explain every step!
If you wan't to learn more about Illustrator tools, then check out Illustrator Snippets on my IGTV Channel.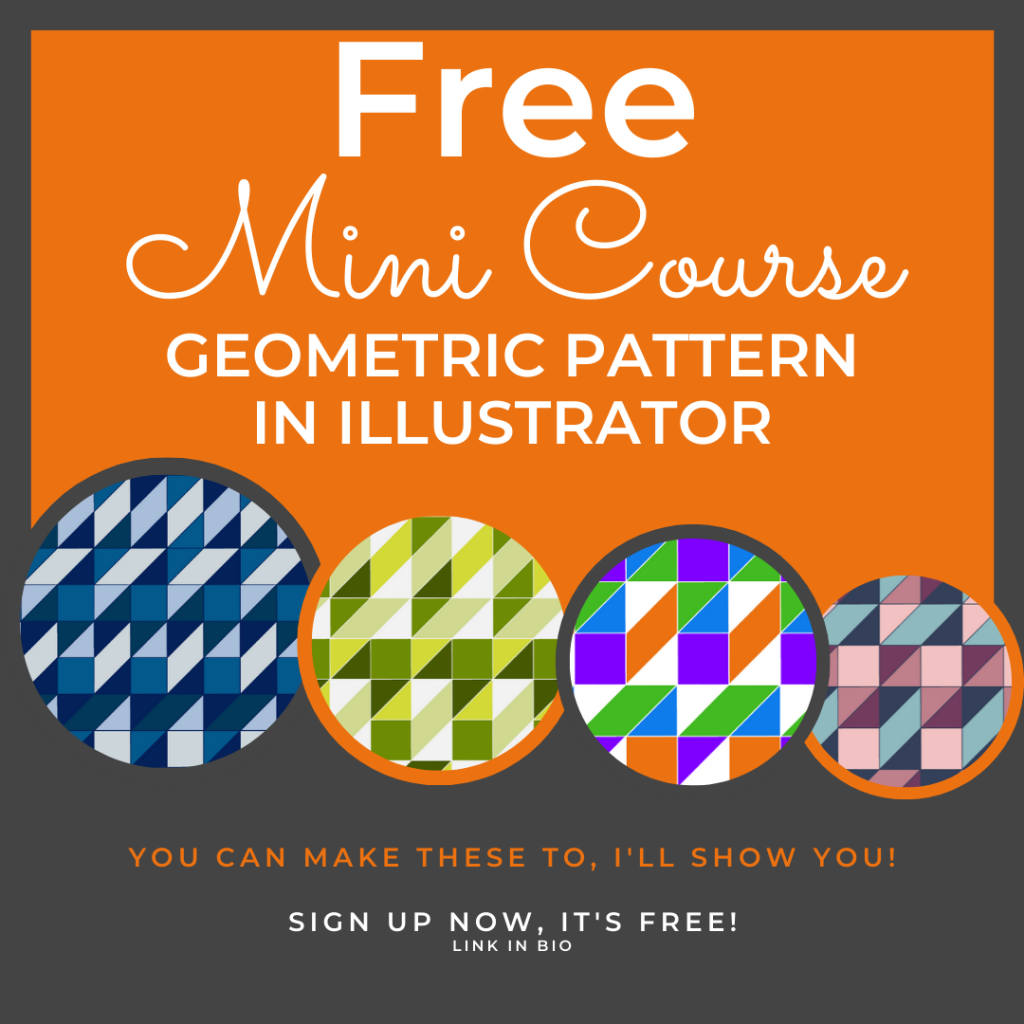 Illustrator Snippets on my IGTV Channel are small lessons about the tools, effects and other possibilities in Illustrator.
Some of the episodes have a follow along file you can download, to quickly learn the skills in that episode!
If you want access to the complete library where you can find all my FREEBIES, then fill out the form below and you get instant access!