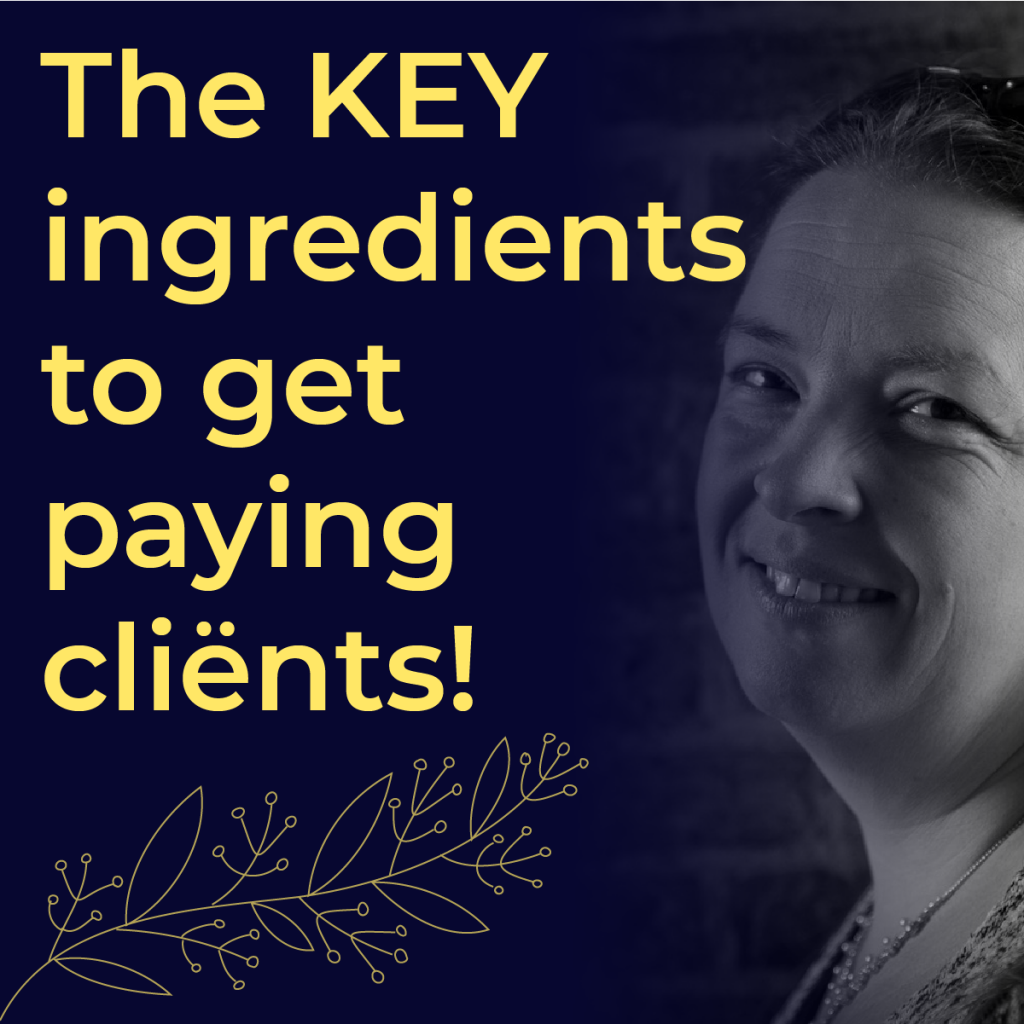 Are you struggling to get more paying clients or well-paying clients?
In this video, we will look at the key ingredients you need to get more paying clients.
Just like a recipe for baking or cooking. If you leave one out the outcome will not be what you expected
At the end of the video, I will share a bonus tip for not only get paying clients but also clients that pay you well!
Ingredient #1: Confidence / Self-worth
To attract paying clients you'll need some level of confidence and self-worth. This is something I am working on daily. Confidence comes in different sizes and I still am working on my confidence. Every time I try or do something new I have to be confident to proceed.
Clients know it immediately when you are not confident.
When confidence is an issue the next ingredient will be much harder and getting the result you like will be harder too.
Tell me in the comments if you're struggling with being confident or not.
Ingredient #2: Clear communication
This is so important because we often think we are really clear but I have experienced that it's not always the case. A big part of our communication is written. Posting on Socials, writing emails, and in chats.
Written communication is harder to get clear because we don't have the body language from a person to read as well. Misunderstanding something written is more common than when we are talking face to face.
Probably that's why video is so popular by so many people.
It feels more like a face-to-face conversation and you have the body language of the video maker to read as well. That makes it easier to understand what is told.
So written communication needs to be very clear.
Using video in your communication can help with making your communication more clear and more personal.
Tell me in the comments how you communicate to your audience.
Put WRITTEN, VIDEO, or BOTH in the comments below
Ingredient #3: Communicate where your audience is
Alright, we talked about clear communication but equally important is the place where you communicate. If you are talking to a crowd that has no interest in what you offer they will skip the posts you make and go on to the next.
Today people get bombarded with posts every day. They only need a second or 2 (even less when scrolling) to decide to stop and read/click/act. If they even see your post!
So it's important to stand out at the first stage
Ingredient #4 Easy Buying process
Something I see often and learned from experience. Is that when you have everything in place but the buying process is not as easy as could be clients won't buy from you.
More people than ever are buying online because of Covid. A lot of people had to learn how to buy online because it was the only way to buy from some stores and still is.
By making the buying process as easy as possible you make it easy for customers to buy from you.
So let's Recap this recipe
You need:
a spoon of confidence
a cup of clear communication
a piece of Communication in the right place
And now gently work your client through the buying process
The most important thing is that you need to get all these ingredients right to get the result you want.
Bonus tip!
I promised you a bonus tip to get well-paying clients
If you build your confidence and skills you can raise your prices with it. A lot of entrepreneurs, especially creatives, undervalue their own worth and that of their work.
To get well-paying clients, price well!
Price what you're worth!
In the next weeks, I will make a video about every ingredient in detail.
As soon as the video is up I will link it up here in this video and in the description.
If you think this video was valuable, please share.
Need HELP cooking this recipe? I can help you!
Book a call with me NOW!
Join my FREE FB group where I mentor & teach women that want to start or just started their Creative DREAM Business with Illustrator. You'll find like-minded people, tips, resources and you can ask me any question related to your Business or Illustrator.
Would love to meet you https://saskiabeeldman.nl/join-illustrator-artists-help
Share this video if you think it's helpful to others and join me in my FB group where I personally answer your questions