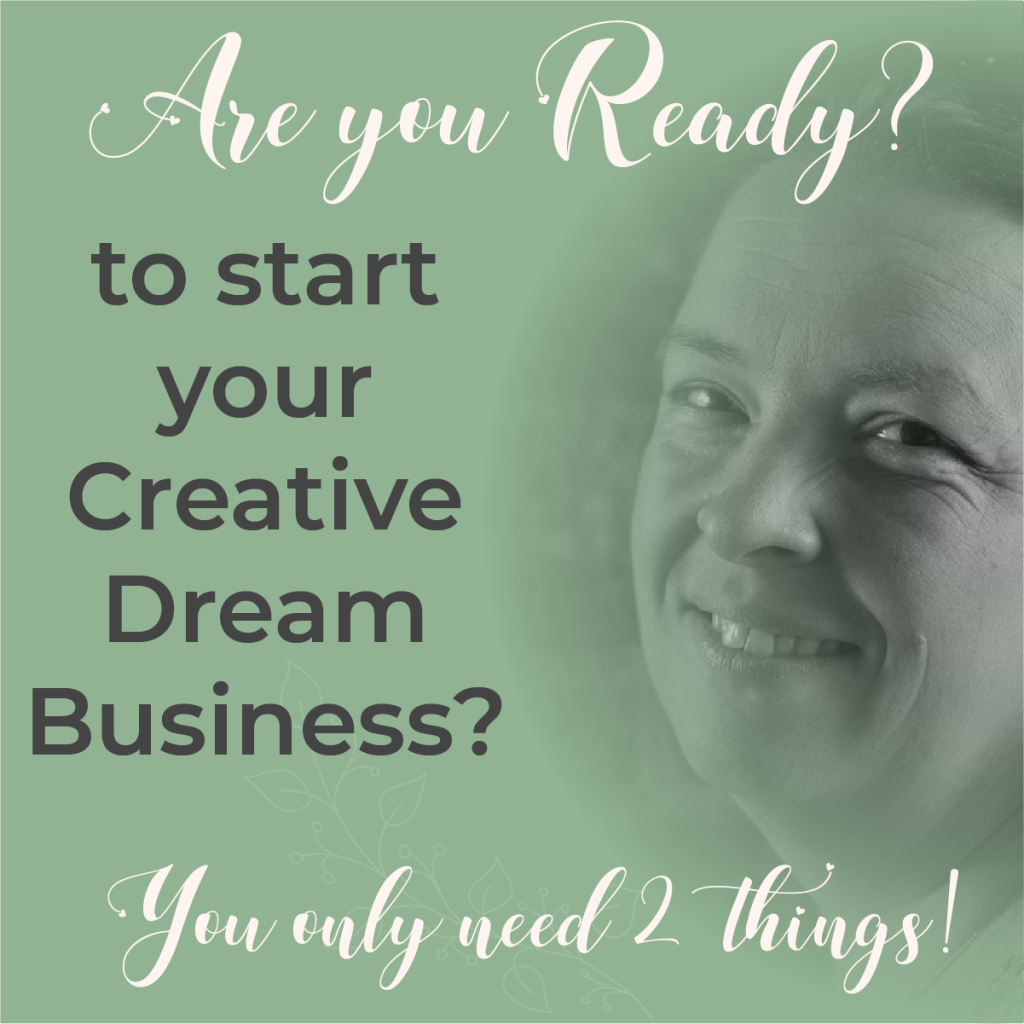 When am I ready to start my Creative Business?
You have seen those beautiful designs online and you are wondering when am I ready to put my designs out there and am I even good enough to do so?
Is it something for me to make a business from my designs?
In this article, you will learn that you only need two things to be ready to start your Creative DREAM Business with Illustrator and make a success of it!
In the 15 years, I have my business, I have seen and worked with a lot of very creative designers that didn't make their dream come true.
The first one seems very obvious but is underrated a lot of times.
#1 BIG Why
You need a BIG WHY (your REASON)
Why is this underrated and why is it the most important thing
It is underrated because we often take little time and effort to work this one out, but when you think about it, it is one of two keys to making a success of your DREAM, your business
Having a BIG WHY is maybe the most important thing of the two.
Your BIG WHY (your reason) is your motivation.
It is vital to have a strong MOTIVATION
A dream, you want to do anything for, anything to reach it and succeed.
There will be moments where you ask yourself what you got yourself into and why you even thought this was a good idea.
That's normal we all have moments like that and there will be more of those.
If things get scary, hard or you are doubting yourself you need a MOTIVATION that helps you keep on track or get back on track.
As an entrepreneur, we have to stretch our skills, our beliefs and our personality to the limit to move forward to reach our DREAM
Most of the time, we are our OWN worst enemy. Self-doubt and low self-esteem will challenge us more than ever.
Without your BIG WHY, the reason why you are doing this, you won't succeed.
Without motivation, it's easy to give up!
Let me know if you are ready to get your BIG WHY crystal clear and put that motivation ON.
Put ON in the comments below!
#2 Willingness
It all comes down to willingness!
Let me explain
You need to be willing to learn
If you don't like to learn new things or dive into a challenge you encountered in your journey, it will be hard to stay motivated.
Is your BIG WHY, strong enough to overcome this?
You need to be willing to spend time or money or both
If you are just starting out, there will be things you are not good at or you maybe don't like to do. For example your administration. Are you willing to do the work or do you want to spend money to outsource this work?
Is your BIG WHY, strong enough to overcome this?
You need to be willing to change
In every situation where you learn and grow you also will change. Sometimes you need to do things that are really scary and if you don't want to change you won't do it!

Is your BIG WHY, strong enough to overcome this?
You need to be willing to accept feedback
There are a lot of places and options to ask questions but you need to be willing to get feedback and do something with it. It doesn't mean you have to do everything other people say, but you need to have an open mind.
You need to be willing to listen
One of the best ways to have success in selling is by listening to your audience and customers. If you are not willing to listen and act on that, having success will be very hard
You need to be willing to ask for help!
In my 15 years of being an entrepreneur, I have seen and experienced myself, that business owners often think (yes me too!) we have to do it all by ourselves. But nothing is less true than that.
Asking for help or accepting help is not failing. Humans have it in their DNA to help others. Most of the business owners I know or come across are happy to help you!
Most entrepreneurs will have something of helping others in their mission or dream because we love to help others.
If we don't have the willingness to accept that we need to take steps that are scary or not always fun we won't be able to reach our Dream and have success.
Put WILLING in the comments below if you are ready to get started!
If you would like to start or just started your own Creative business with Illustrator and you need some help, I'll be happy to help you!
Need HELP? I can help you!
Book a call with me NOW!
Would love to meet you https://saskiabeeldman.nl/join-illustrator-artists-help
Share this article if you think it's helpful to others and join me in my FB group where I personally answer your questions
Join my FREE FB group where I mentor & teach women that want to start or just started their Creative DREAM Business with Illustrator. You'll find like-minded people, tips, resources and you can ask me any question related to your Business or Illustrator.